SAGE Techwork™
A work readiness and employment program for Indigenous talent.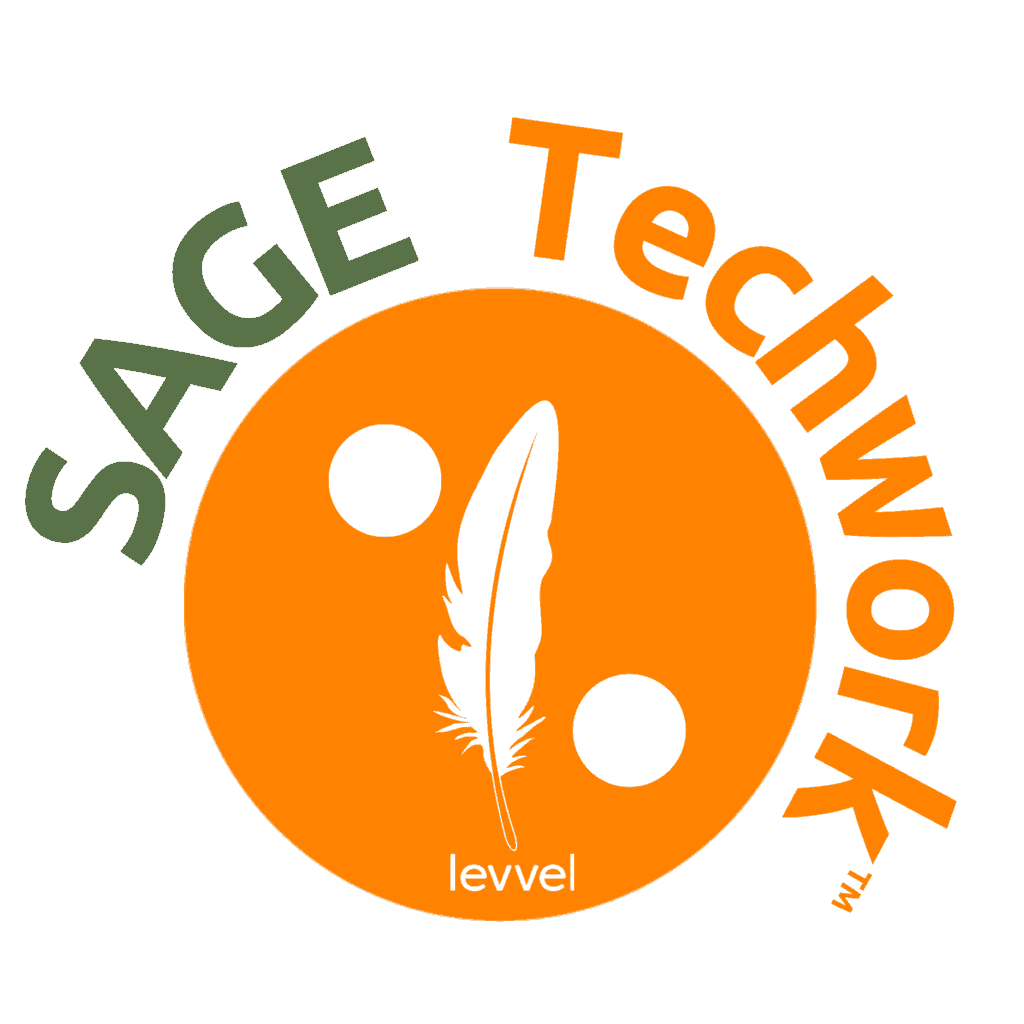 We are dedicated to reducing the educational, employment, and technical skill gaps that exist in the Information, Communications, and Technology (ICT) sector between Indigenous and non-Indigenous talent.
Inaugural Program – Summer 2022
24 entry-level Software Testing graduates, certified and ready to hire!
Levvel Inc., along with Community Futures Treaty Seven, is proud to launch SAGE Techwork™, a specialized tech work readiness and employment program for Indigenous adults. This unique approach to education focuses not only on the technical training and skills required by industry, it also encompasses the core competencies necessary for business career success. Program graduates will receive ongoing program coaching during the first 12 weeks of employment with your organization, designed to address workplace integration challenges. The identification of a workplace mentor from within your organization will be critical to ensure long-term success.
As industry partners, your company could be among the first to engage and employ this pioneering cohort of highly skilled and ISTQB® certified QA and Software Testers.
The program is modelled after the successful Software Testing program in which Muraho Technology in partnership with Levvel Inc., were instrumental in training and certifying 80+ Rwandan women in tech. The ISTQB® certification provided the credibility for Rwandans to work on international software testing projects and the certification structure has guided many through higher certifications, with milestones for ongoing professional development in testing specializations (e.g. automation) as well as generalist competencies (e.g. project management).
Mobilization of industry partners

For this initiative to succeed, it will require mobilization of industry partners to make commitments and momentum in accountable action.
To that end, Levvel will be engaged in the following partner development activities.
Corporate Partner Education
Guided, concrete way for Canadian corporate sector to deliver on reconciliation goals

Alignment of Indigenous Diversity, Equity, Inclusion targets with job demand and requirements

Solution-focused coaching support for mutual success

Identification of a workplace mentor for long-term career success
Corporate Program Promotion
Profile success stories in social media campaigns and industry periodicals

Provide clear pathways for on-going corporate participation
Corporate Partner Commitment Development
Secure various partner companies (corporations and technical services companies) to participate in the program with public, measurable Indigenous hiring commitments

Coordinate with partner company's HR, Indigenous Affairs, and other departments to ensure alignment of job competency requirements with training, coaching and proficiency indicator
Government
The Truth and Reconciliation Commission of Canada's Calls to Action has offered clear opportunities for the federal government and the corporate sector in Canada to join with Indigenous Peoples to develop strategies that will eliminate gaps in education and employment that exist between Indigenous and non-Indigenous individuals. 1
Technology
In 2016, despite representing nearly four per cent of the adult population in Canada, only 1.2% of jobs in the ICT sector were held by Indigenous adults.2,3 Discrimination and systemic barriers that exist in the workplace related to education, credentials and hiring practices have amplified the digital divide that continues to widen between Indigenous and non-Indigenous workers in ICT. 3
Corporate
Education and cultural awareness programs for non-Indigenous employees is critical to bridging the ICT gap, along with a commitment for the development of mentorship, transition coaching, and peer support for Indigenous employees within the workplace. 3
1Truth and Reconciliation Commission of Canada (TRC), Calls to Action, 2015, Call no. 7
2The Information and Communications Technology Council (2017). Digital Economy Talent Supply: Indigenous Peoples of Canada.
3Skills Next (2020). Bridging the Digital Skills Gap, Alternative Pathways.
Client benefits go beyond the scope of work.
Coaching for Success
Graduates of SAGE Techwork™ are ready to work and will receive on-going program coaching during the first 12 weeks of employment with your organization. Your new technical team members are coached and professionally guided to tailor to your specific company and/or project needs. Coaching and mentoring will provide them with allies as they navigate new roles, and will help them identify valuable community and personal resources, clarify desired outcomes, develop awareness and confidence, and plan and implement small actions to achieve their goals.
Entry-level Certified Software Testers
Candidates match real industry needs in ICT, demonstrated through industry-recognized certifications of proficiency. Graduates are ISTQB® certified and qualified for entry-level opportunities, full time jobs, team-based projects, and remote work.
Path to Reconciliation Goals
As an industry partner, you are creating equal opportunity to career ready Indigenous individuals. Your commitment will benefit from delivering on reconciliation goals which include diversity, equity, and inclusion targets with job demand and requirements.
Cultural Diversity
Enrich your organization with the cultural values and heritage offered by Indigenous Peoples.
Bridging the Gap to Work Readiness
SAGE Techwork™ is designed to bridge the gap between formal education and being ready to work.
Grants and Wage Subsidies
Tap into government grants and programs to support the hiring of Indigenous talent.
Proficient candidates
Technical skills coupled with core foundational competencies, delivers exceptional results oriented professionals.
Qualified and Certified
ISTQB® certified and qualified for entry-level opportunities, full time jobs, team-based projects, and remote work in QA and Software Testing.
Industry Placement
With only 24 candidates to place from this initial SAGE Techwork™ program cohort, we encourage early commitments from business partners.
The right skills. Right now.
SAGE Techwork™ Graduates:
Are trained in a framework that is internationally recognized in the field of QA and Software Testing
Will help raise the profile of professional testers amongst employers, customers and peers
Will promote consistent and good testing practices within all ICT and software engineering disciplines
Will identify testing topics and needs that are relevant and of value to industry
Are you ready to take things to the next level?