We're nearly a month along the path of isolation, quarantine, and full-on lockdown for some. And many are trying as best they can to maintain a somewhat 'business and family as usual' approach while preserving a full-time job and full-time home responsibilities.
With an abundance of information and advice, a plethora of suggestions on what to do with all your downtime, how to home school your kids, the best home workouts, recipes, books, online courses, and what to read, cook, watch, and purge from your closets and garages…it can all be a little too much.
When you do have an opportunity to sit back, take a breath, and ponder the new normal, do you think you are close to burning out?
Before our worlds were turned upside down burnout was predominantly considered to be either job-induced OR family care induced. Now, many people are doing both simultaneously.
Those who have historically had very defined work /home hours are struggling to set boundaries between their professional and personal lives. Bring in a fear of job security and a desire to show loyalty as a team player, and they feel like they must be 'on' all the time. Weekdays blur into evenings that morph into weekends.
Now add in the daily home responsibilities of childcare and/or eldercare, schooling, and safety as other full-time unpaid jobs. Both employers and employees should not only be concerned about productivity dip but full-on burnout leading to a productivity halt.
Coined by the psychologist, Herbert Freudenberger in the 1970s', burnout describes a severe stress condition that leads to severe physical, mental and emotional exhaustion.
Definition: burnout – It occurs when you feel overwhelmed, emotionally drained, and unable to meet constant demands. Extreme tiredness or a feeling of not being able to work anymore, caused by working too hard:
Long and unprecedented work hours have led to burnout and frustration.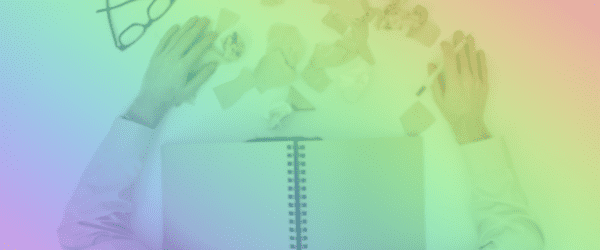 Check the signs that may indicate you're headed into burnout mode:
Your mind does not quiet down, you're always thinking, analyzing, reflecting on work, family needs, and the safety and security of both. With so much on your ever-active mind, you feel a sense of ineffectiveness and lack of accomplishment. The more you complete the more things come to you. Highly effective people tend to take more on, then crash over time.
Physical and emotional exhaustion yet you are not making sleep a priority. You get less than the seven suggested hours, your downtime is blurred, and you can't maintain any sort of sleep /wake schedule.
Smartphone and laptop addiction that makes you feel like you are not doing enough. Besides comparing the books your friends have time to read, you constantly check in on health news updates, work emails, and school demands. The thought of keeping still means you've dropped the ball in one or more areas of your multi-role existence.
Feeling detached from colleagues and family. It's become too much to keep up with; negative thoughts about family, work, and health that lead to a sense that you don't want to deal with any of it.
Together, these warning signs could lead to an inability to effectively function on a personal and professional level.
If you recognize the signs that lead to burnout, make some changes to prevent it from progressing:
As we all navigate this challenging time it's important to know you are not the only one on the path to burnout so ask for help. It can be as simple as asking your partner to share the home responsibilities, your employer to off-shift hours and your kids (if able) to help with clean-up or meal prep. If asking for assistance feels difficult, consider developing a self-care "check-in" with close friends and family members where you don't talk shop – this can help you all during trying times.
So, what can employers, managers, and coworkers do to help one another cope?
As a leader, you may also be feeling like you are on your way to burning out. Be honest with yourself and recognize the signs above. Employees will understand if you too need to re-adjust and realign as you work remotely and juggle, just as they do.
Understanding that we are all in unusual circumstances, is a time to realign priorities. As an employer, listening to employees' concerns, validating their emotions, and offering specific types of support and understanding, can help lighten the path ahead.
Things to consider:
This time of COVID-19 has given us an opportunity to re-evaluate priorities and abandon a culture of unrealistic and perhaps inefficient work and home demands. When we intentionally set boundaries and priorities that include the importance of self-care to avoid a full-blown burnout, productivity will follow.
~Cherene Kambeitz- Marketing & Communications Director, Levvel Inc.
Reach out to Connect@levvel.ca