When was the last time you took the opportunity to evaluate and assess your business? What works, what doesn't, and what you can do for your team to foster an environment for success. Most companies will tell you that their fast pace or lack of allotted time to self-examine can leave these invaluable reviews last on the priority list.
So Levvel has come up with a 10-point checklist.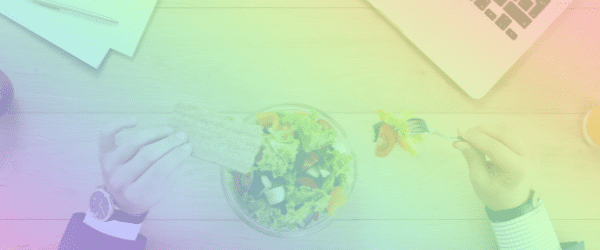 1. Create a strategic plan – A recent BDC survey found that over 70% of the most successful companies had a medium-term business plan compared to just 46% of their less successful counterparts. The numbers here speak for themselves, take the time to brainstorm and create a plan that will lead your business decisions.
2. Get marketing online – It goes without saying that a pillar of your company's success is how you market your products and services. With the entire world online, making sure you have all your bases covered will be well worth your investment. Website, SEO, online ads, and social media will allow your company to claim its online presences.
3. Hire…properly – When you need support in your business it can be tempting to jump at the first application coming your way, however one study showed that employers dedicate an average of 33 hours in training time for a new employee. Rushing through the hiring process can cost your company thousands of dollars, not to mention hours of manpower. Hire well from the beginning and avoid the heartache.
4. Bye Bye Distractions – Anyone working will tell you that one of the biggest distractions they experience is emails and phone or video calls. With our inbox connected to our phone, watch, and computer it's no wonder why people struggle to avoid this trap. While this is an important aspect of work, it can also serve to procrastinate from important tasks. Instead, schedule and block out time to respond to emails and calls, 15 mins for every hour should be more than enough time.
5. Take Breaks – This might seem contradictory, that taking time away from work can make you more productive, but studies have shown repeatedly that breaking regularly means you are actually more productive during blocks of work. You are less distracted, more focused, and overall are making better use of your time at work. Research 'The Pomodoro Technique' or Dr. Travis Bradberry for all the important reasons you should be taking a break.
6. Clean up – The mayo clinic released a very interesting article explaining 'extra stuff' is stressful! Clutter and an unclean workspace can distract you from your tasks and make if difficult to complete even the simplest requests on your to-do list. Studies have shown that disorganization can increase levels of the stress hormone cortisol adding to anxiety in the workplace. Taking 10-mins to refresh your space can mean a better day at work and a more productive you.
7. Communicate with your team – Meeting with your team regularly and allowing them the room to express themselves can offer business owners invaluable insight. Not only are you getting details of matters that you otherwise might have overlooked, but your team feels heard and respected. Even a simple 10 min meeting in the morning can completely change the office culture and promote positivity.
8. Delegate – If you are a task 'hoarder' it can be stressful to give an important job away to be completed by someone else. As leaders and business owners it may be natural to hold on to these tasks. However, delegating empowers your team, builds trust, and assists with professional development. And for leaders, it helps you identify who is best suited to tackle tasks or projects.
9. Plan regular follow up meetings – Help your team stay on track and motivated by regularly planning meetings that track the process of your companies' quarterly goals. This meeting is different than your team meetings, this is a time to get down to business and brainstorm ways to hit those trajectories. Allow your team to get creative, inspire them to go against the grain and try something new.
10. Have fun – The idea that fun and work cannot coexist has been proven repeatedly to not be true. In fact, its quite the opposite. Fun allows for creativity, team building and so much more. Creating events, or celebrations for all to participate can create a healthy atmosphere for your team to flourish. Need some fun activity ideas here are 27 of them! https://snacknation.com/blog/have-fun-at-work/
The traditional office 9-5 has been thrown out the window and so have many of the "old school" practices that went with it. Now is the time for companies to pay attention to what the research is telling us, which is, your team is the most valuable asset you can attain, and they are worth the time invested.
~Cherene Kambeitz, Marketing & Communications Director – Levvel inc. Reach out to Connect@levvel.ca
Business in Balance