Do your employees groan or avoid eye contact when you mention planning a team-building exercise?
Perhaps they're thinking of old-school activities like trust falls and egg-on-spoon races, those cringe-worthy team-building experiences of the past. You know the ones—the ones that felt more like a punishment than a boost to morale. Trust falls don't really ensure personal boundaries – Yikes! If previous team building endeavours were about as enjoyable as a root canal, it's no wonder some employees have developed a serious case of team building trauma.
Done with forethought, there are many benefits to engaging in team-building activities. These activities promote communication, foster creativity, boost morale, and build camaraderie among team members. Studies show that well-aligned teams can outperform their competitors by a whopping 20%.
Richard Branson, Founder of Virgin Group says, "Building a strong team is both an art and a science. The magic happens when diverse individuals come together, harnessing their unique strengths to achieve a common goal."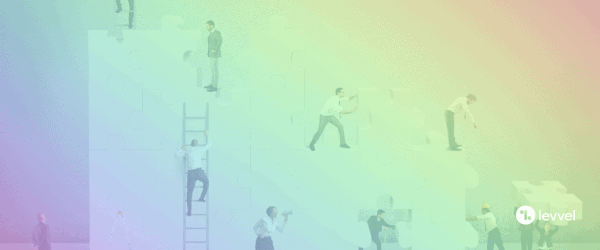 Though that all sounds good, there are many employees who cringe at the thought for various reasons. Team building during work hours just means the work is piling up. Some employees already feel like they're juggling tasks so the idea of squeezing in team building can feel like the final straw. You need to find that perfect balance between building the team and respecting everyone's workload.
For those with social anxiety being thrown into a group activity 'for fun' is just the opposite. It's crucial to create an environment where introverted individuals feel at ease. Let's mix things up with a blend of group and individual engagement, making team building less nerve-wracking and more enjoyable for everyone involved.
To make everyone feel like a valued member of the squad, try this.
First of all, ask! Survey the team for their input on preferred activities and formats. By giving them a voice, you're empowering them and making sure their opinions are heard loud and clear.
Then, get creative and find activities that will help your team grow and succeed. Some creative ideas for team growth include:
Flexibility on non-video occasions: Allow for flexibility in attire when employees don't have client
Escape Room: In these kinds of challenges, problem-solving and collaboration are key!
Cooking Challenge: This is a fun way to work together and learn more about each other.
Scavenger Hunt: Work together in an entertaining way to build camaraderie.
Community Service Project: Bond while giving back to your community.
Group Outdoor Activities: Rock climbing, hiking, or kayaking can fun and build trust.
Virtual Trivia: A little friendly competition never hurt anyone! 😉
Game Day: Ping pong, board games and other activities can spice up a workday.
Employee Skill-Sharing Workshop: Learn from each other's talents and knowledge.
So, the next time you plan a team building exercise, think outside the box and choose activities that are inclusive and align with your team's strategies and values.
~Cherene Kambeitz, Marketing & Communications Director – Levvel inc. Reach out to Connect@levvel.ca