Company culture is an HR buzzword that began by plastering the office walls with positive acronyms, fruit Company culture is an HR buzzword that began by plastering the office walls with positive acronyms, fruit bowls and foosball. No question organizations have now found it challenging to maintain synergy in their culture as they continuously pivot. Many companies that thrived with a culture of in-person collaboration are now finding a sense of disconnect. Those who implemented regular team building or travel events have lost core tools for remaining connected, and companies who based a large part of engagement on material rewards and recognition programs are struggling to replace those foundations.
"We actually don't' know the strength of a team or a family or a community until there are rough waters. We actually don't' know how good our culture is until we face a crisis. And so, the question is, are you laying the foundation that is more likely to produce a team of a group of people or a community that will come together rather than abandon and save themselves?"

Simon Senik
However difficult these changes have been, this shift in norms presents a unique opportunity for companies to embrace a culture re-boot. But it's not as easy as pushing the reset button and leaders are faced with the challenge of understanding their evolved employees as well as trying to navigate the process of rebuilding culture. Building a strong culture has historically been a difficult task that has been made tangibly more difficult by the disappearance of many of the go-to activities and strategies.
One of the first steps leaders can take, is to take inventory of the "red flags".
Lack of loyalty – When the turnover rate is soaring, this is a dead giveaway that your culture is not aligned with employees needs.
Lack of recognition – Only acknowledging your top-performing employees is a recipe for disaster in the workplace.
Lack of core values – Everyone on your team, including the leaders, should know them, respect them, and promote them.
Lack of down-time – Now more than ever, people are admitting they are mentally drained. Many employees who are working from home are having a hard time disconnecting at the end of the workday. When your team isn't getting the breaks they need, you can expect them to be increasingly disheartened by their work.
Lack of reliability – Frequent lateness or tardiness and missed deadlines can be a significant sign that your team is feeling disconnected and disinterested in their work.
No leader wants to hear that their culture is bad but if that's the case, there is only one place to go! Start by asking your team to identify what isn't working so it can lead to an honest evaluation and push for change.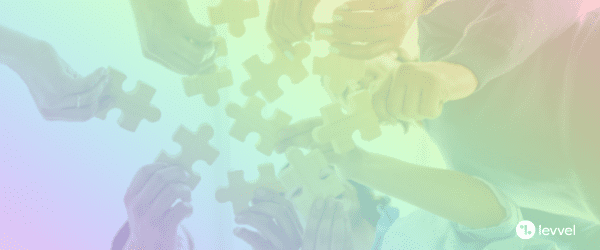 Once the needs of your unique team have been fully recognized, present them back and work together to realize them. It may surprise you to find that the main 'wants' in a workplace are trust, respect, and the opportunity for employees to participate in shared values, which leads to improved work enjoyment. Not only will you retain those who've actively invested, but job seekers cite company culture as an important part of choosing to apply to a company.
Think of it like an ecosystem that needs to be nurtured to thrive – not a "one and done" approach. As the world seems to be in a re-boot mode, it's the perfect time to dig in and adapt the workplace culture that everyone has contributed to realizing.
This culture re-boot will attract and retain top talent and boost the organization's all-around potential and bottom line.
~Cherene Kambeitz – Marketing & Communications Director, Levvel Inc. Reach out to Connect@levvel.ca