ResponsEye
Enabling operations to stream directly to Communications Centres.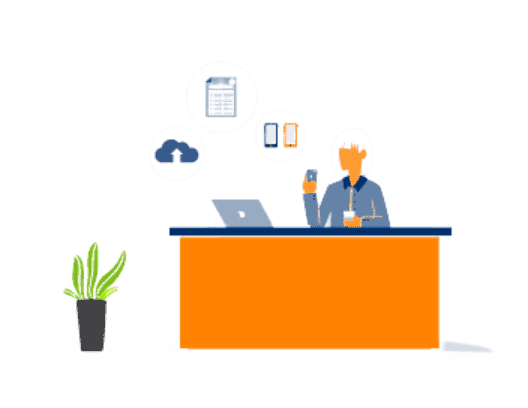 Enabling valuable service delivery with live-video footage right from the incident site. Transforming public and private services in healthcare, insurance, security, field services, and more. ResponsEye technology is currently used in the US and UK, revolutionizing safety and service systems for immediate support and resolution.

Situational awareness at operational sites
Productivity and safety are paramount to operational efficiency. When an incident can derail this process a time sensitive, immediate solution is required.
The demands of operating in various locations, some remote, pose additional risks and ResponsEye live footage offers instant 'on scene eyes' to those various locations. A situation may be beyond the comfort level of the on-site field engineer, and requires real-time advice from the off-site subject matter expert (SME) to resolve. The communication centre or SME can easily provide live INSIGHT which helps to assess the scenario. Along with the caller's location visible, they can better select the appropriate RESPONSE to the incident
24 Incident information for field responders
ResponseEye live footage provides invaluable INSIGHT to supplement the audio information from a voice call. SME's then deliver the appropriate RESPONSE to remote field service engineers enabling them to get real-time advice from technical support teams to immediately remedy the incident efficiently. Incident dependant, this ensures the SAFETY of themselves and those in the entire remote location.
All the media is recorded securely as potential evidence for further investigation, cataloged for training or FAQ's, or archived for reference. The service is securely hosted and scalable for use in any organization
How it works
ResponsEye does not require anyone to download and install an app. Instead it works via SMS text message or email. The call taker or SME simply sends a text or an email to the smartphone of the caller. By clicking on the URL link contained within the text message or email, a secure 'one-time-use' live video stream is enabled. The stream allows the call taker the ability to see the incident, assess how serious it is and decide how to proceed or who to contact to solution. The caller's direct location is provided via GPS coordinates, which are both automatically plotted on an on-screen map and dynamically refreshed, providing visible, real-time updates to their position, even if they are moving.
With the latest updates the responder is able to review multiple incoming streams from different callers in one session to provide even better situational awareness. These streams can also be shared with colleagues and/or supervisors to further support decision making, and streamed live to responders in the field to give them eyes on an incident before arriving at the scene, aiding a swift response.
Importantly, no footage is stored on the user's device. And if the caller has a poor signal, or the device doesn't support video, they can opt to send still photo images instead.
When integrated into an organizations Communications Centre, the video captured by ResponsEye is stored in a Canadian cloud-hosted service and can be downloaded in order to review, share, or archive the incident.
Personnel safety is of paramount importance, so ResponsEye should be used at the discretion of operational field services, based upon authorized operating procedures, to ensure that members are not placed at any risk when using the service.
System Features
• Real-time knowledge so personnel can make better, faster, and safer decisions to return to regular service
• Provide situational awareness for call handlers, allowing them to accurately mitigate, support, deploy, and resolve the incident being reported
• Avoid misinformation, rescheduled workloads, and customer service time by having 'on-scene eyes'
• Live footage provides invaluable information to field workers who have been mobilized to response
• Improve field service crisis reaction in emergency situations which can be shared with other users to support an incident, collaborate, and manage; providing an evidential component to support decision making in life-threatening situations
• Footage is securely stored for training, FAQ, follow-up, and evidence as required

Technology
• The caller's smartphone camera, live-streams vital footage to the selected call centre, the call handlers mobile or operating system can then 'see' what the caller is describing
• For example, a field engineer, healthcare provider, or technician will accurately support with greater knowledge and resources, appropriate to the incident
• Precisely pinpoint caller's exact GPS location and direction for enhanced response effectiveness
• Footage is secured in a Canadian-based data centre, not on the user's device, and real-time footage can be shared and retrieved, providing a continuous timeline of an incident to support an investigation if required

Service Delivery Benefits
• Knowing what is going on in real time at an incident location is critical – Protecting lives can be made much easier
• Maintaining operational efficiency and minimizing down-time by 'seeing' the site live to problem solve immediately
• Capturing video communications as incidents unfold is a reality of the mobile age – Collecting potential evidence early in an event's lifecycle is invaluable
• Misuse of valuable resources is expensive – Adressing situations quickly reduces costs
• Easy and quick assessment of situations – Efficient dispatch decisions means effective use of resources
• System ready application that is secure and scalable – Easy to adopt service with minimal training
• Provides location services – Real-time, dynamic updates of a caller's GPS location on the built-in mapping ensures effective and accurate dispatch of support, and geo-tagging of footage received

Creating a Centre of Excellence
ResponsEye enables a caller with a smartphone to stream live footage directly from their phone's camera into the Communications Centre, providing vital live footage. Along with real-time location information and mapping via dynamic GPS coordinates, they can make a more informed decision on mobilizing the correct resources and, where required, share the live stream with colleagues, supervisors, technicians, authorities etc.
Are you ready to take things to the next level?